April 2, 2005
We took a trip up to the house again this weekend. The weeds and rabbits are taking over in our absence. Our one jackrabbit from last year has been getting busy. I counted five of them. Pretty big also. Here are a couple right outside the bedroom window. We are a bit worried about the size of the fence we will need for a garden.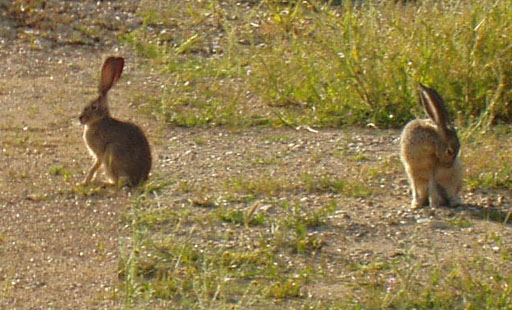 We tried to get a start on the weeds. Just using a weedwacker is not going to cut it. After about two hours, not much progress. Sure is good we had that hybrid tractor to move all that green waste.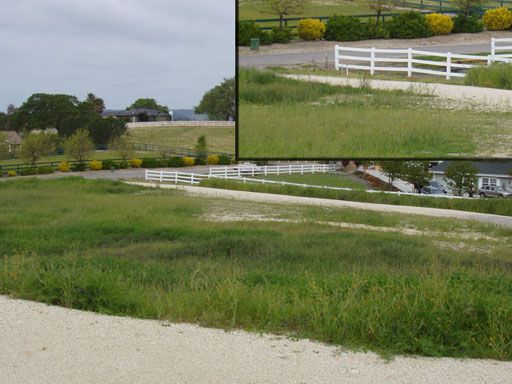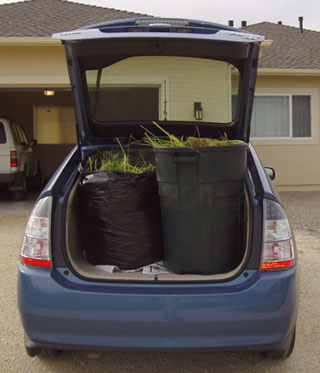 After a bit more of that, we were off to another great winery event at Tablas Creek. This was the annual blending seminar. This year we blended six of the classic Rhone white varietals to make our own favorite blend. Of course our table ended up with a great one. 50% Roussanne from barrel, 20% Roussanne from steel, 5% Marsanne, 5% Viognier, 10% Grenache Blanc, and 10% Picpoul Blanc. That ended with a nice lunch from Paris Restaurant and barrel samples of the 2004 red wines. Great fun. Thanks to Jason and Bob Haas and assistant winemaker Ryan for creating such a nice event.