And now for something completely different. Up until now, I haven't really mentioned my professional alter-ego. I am a computer game developer and have had my own company that creates technology for video games and film and television for almost 10 years. In that work, I am an advocate for reaching out to young people to get them interested in games as a career. I go to local schools and groups to talk to the kids about what a life making games is like. I just spoke at a group of teenagers at the Santa Monica library. I think the talk went very well and several people asked that I post the talk. I also would love to get feedback from others about the talk so I put it up here. The talk was pretty long so it is broken up into two parts. The kids were very enthusiastic and I look forward to seeing some of them in the business in the future. If you share it with your children, maybe it can help motivate and excite them about learning. Get them into the game business, we could really use there help.
Slides from the talk.
Send your comments to me.
Other Links: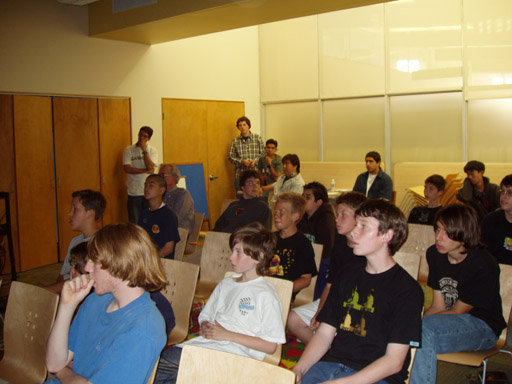 Some of the audience at Santa Monica Library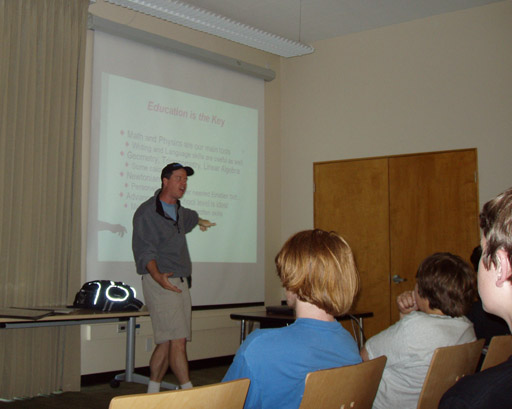 The Humble Game Industry Veteran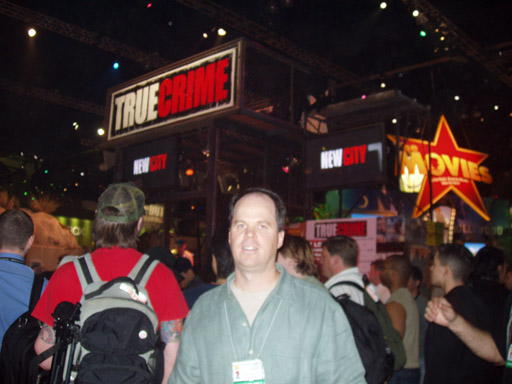 At the booth for the current game I am working on at the E3 trade show earlier. What a zoo, that place was...