Champagne
Wednesday, May 31, 2000
Well we arrived safe and sound at Charles de Galle International Airport in Paris, France. Lots of people, of course. The people movers are pretty Terry Gilliam-Brasil-esque. We got our car at Hertz. An automatic was out of the question (over twice as expensive). They just aren't as accommodating as the Germans. Jeff plotted a trajectory eastward. We stopped for lunch at 1:00 knowing that if we waited, we'd be screwed. Eat when you can or you won't eat at all. My first foray into La Langue Francaise was okay.

Eventually we got to our destination of Epernay (there is an accent on the first "e," but I do not know the special character is html. Sorry.), France. Home of Moet-Chandon. We parked, walked around a bit, got an hotel, took a shower (uwee smelling travelers, not that the French would notice), and crashed.
Thursday, June 1, 2000
A long deserved sleep of the dead set us on our feet again. A walk around town and a pain au chocolat for breakfast. I can't even believe what came out of my mouth, but yes, even I can praise the French. The trip to Germany and my utter lack of any knowledge of German has only made me appreciate those long wasted years of college French Lit. Although I have forgetten nearly everything, that is way more than I knew of German. I can ask for something and get it without pointing. Cool.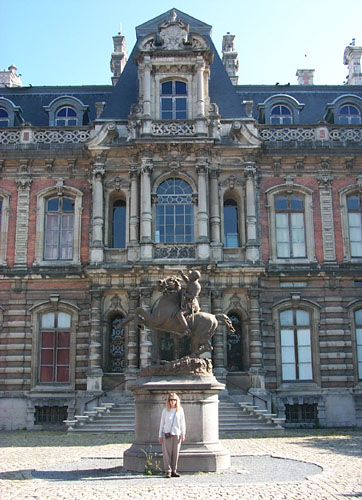 The tour of the day was at the Moet-Chandon Champagne House. 10 am seemed a bit early, but when in France, DRINK! Our guide was British. We learned all about the Champagne process. The grapes they use are Chardonnay, Pinot Noir, and Pinot Meunier. We got a tour in the caves and then tastings. Now that we've had good champagne, there may be no going back. By the way there is a magnum of vintage 1992 premiere cru that will attempt to make it home.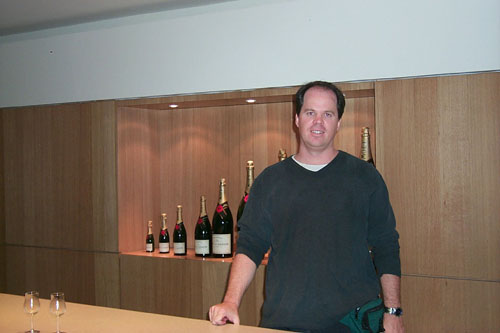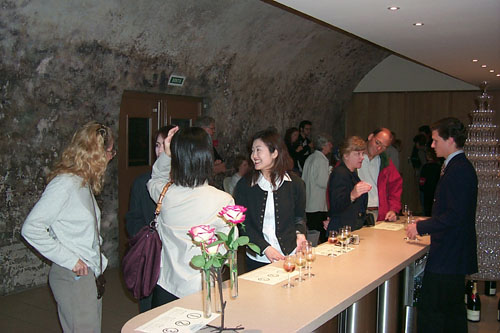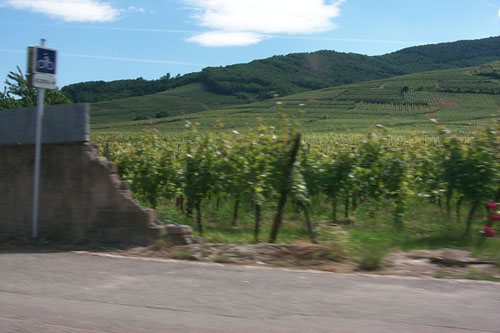 Off eastward again. Lots of flat land. We had lunch at La Medina in Vitry le Francois. It is funning that North African food is called Oriental. Good lunch of chicken tajines and couscous (Jane, this is probably as close as we'll come to Morrocco.).
---
Places and Addresses
Le Chapon Fin, 2 place Mendees, Epernay
Moet et Chandon, 18 avenue de Champagne, Epernay
La Medina, 42 Grande rue de Vaux, Vitry le Francois